What is a Septic System?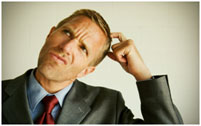 If you search the internet and ask your friends, check regulations or use general knowledge, you will come across different terms for septics.  Usually, septic systems are comprised of a septic tank and some type of drainage bed.
The septic tank is used to capture the floating scum and heavy sludge, while allowing the fluid to pass through the tank and then into the drainage bed where it is broken down by bacteria and then absorbed into the ground and into the air.
You will encounter terms such as: Tile Bed, Septic Bed, Septic System, On-Site Septic System, Filter Bed, Whitby Bed, Raised Bed, Raised Filter Bed, Raised Tile Bed, Drain Field, Septic Field, Sewage System, On-Site Sewage System, Tertiary System, Secondary System, Greywater System, Cesspool, Blackwater System, Holding Tank, Peat Bed, Aerobic Bed, as well as others.
There are Chamber Systems, Mound Systems, Shallow Buried Trench Systems and even Lagoon Systems.  Some terms are used erroneously and others are highly technical.  People often intermingle terms that don't fit, or understand which is which.
For example all of the above terms can properly be defined as On-Site Sewage systems, since they handle Sewage waste without being connected to a City or Municipal Waste- Water Treatment Plant.  Waste water is dealt with individually, not collectively.  The term "septic" is an adjective, describing the status of something.  It applies in On-Site Wastewater Treatment terms because when you flush the toilet, the waste putrefies (decays) and becomes septic.
What the Ontario Building Code Says
The Ontario Building Code (OBC) refers to Septic Systems as Sewage Systems and the regulations are found in Part 8 of the OBC.  Part 8 of the OBC is the Code and Guide for Sewage Systems 2006 and it mentions 5 Classifications.
Class 1   Outhouse or Privy System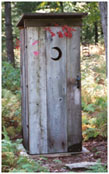 These septic systems are regulated by rules found in OBC 8.3.  These systems receive human waste almost exclusively, not water from dishes or wash water.
Class 2   Greywater System

These septic systems are regulated by rules found in OBC 8.4.  This system receives wash water only.  No human waste from toilets or showers is allowed.  Maximum 1000Liters per day flow-rating is allowed.
Class 3   Cesspool System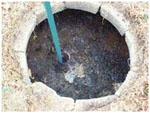 These systems are regulated by rules found in OBC 8.5.  This system receives a combination of both human waste and wash water.  Maximum 1000 Liters per day flow-rating is allowed.
Class 4   Commonly Known As Septic Systems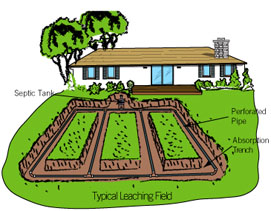 These systems are regulated by rules found in OBC 8.6.  They include some type of Treatment Unit such as a septic tank and some type of Absorption System such as a Leaching Bed.  There are detailed and complex regulations regarding the design, construction, testing, and in some cases monitoring and repair of these systems.
Nearly all septic systems installed in Ontario today are Class 4 septic systems.
For More information on Class 4 systems and to see which one is right for you, please click on "My Septic System."
 Class 5 Holding Tanks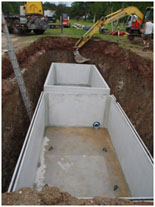 These systems are regulated by rules found in OBC 8.8.  They are Usually Illegal and are a last-resort for those that cannot fit any other system legally on an existing property.   The local regulator will require that the owner have a pump-out contract before they will issue such a permit.  They almost NEVER issue a Class 5 permit for a new home because people have historically punctured these tanks and allowed raw sewage to drain into the environment creating terrible smell and a bio-hazard.
To Speak to a Septic Specialist, please contact Support@SepticSystemsOntario.com or simply fill out the contact form on the right and we will contact you within 1 to 2 business days or sooner for emergencies.